by Drew Daywalt
Illustrated by Adam Rex
Book and Lyrics by John Maclay
Music and Lyrics by Eric Nordin
You've played the game. Now see the legend of the three great warriors who started it all...
Long ago there lived three fierce warriors. From the Kingdom of Backyard came Rock; from the Empire of Mom's Home Office came Paper, and from a messy village in the Junk Drawer Realm came Scissors. They were the strongest, smartest, and fastest in all the land. Though they searched far and wide for worthy opponents, no one could beat them…until they met each other and a musical battle royale began to see who would come out on top!
A world premiere musical adapted for the stage by John Maclay with music and lyrics by Eric Nordin.
The Big Ideas
Always be fair when dealing with others.
It's not about winning; it's about the journey and the challenge.
Each person brings different strengths to a group.
Recommended for all ages.
Runtime: 60 minutes.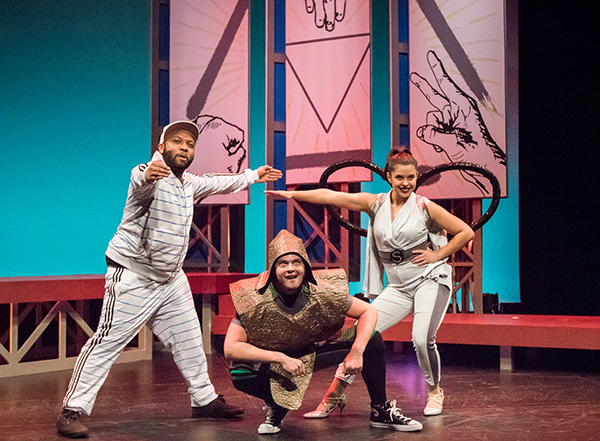 PERFORMANCES
Saturdays and Sundays:
See schedule below