'I'd never thought I looked different from the other kids at school, even though most of them were Caucasian. But when I went to school the day after Pearl Harbor, I realized I did look different. My hair was black, my skin was darker, and my eyes were almond-shaped. My face was the face of the enemy.'
In 1942, 12-year-old Ben Uchida and his family are forcibly removed from their home in San Francisco and relocated to Mirror Lake Internment Camp, along with hundreds of thousands of other Japanese-American families. In this unfamiliar place, removed from everything he once knew, Ben's emotional journey is even more upsetting than his physical one. Originally commissioned by the Kennedy Center in Washington, DC, this play details–with anger, despair, sadness, and hope–a dark chapter in this country's history, and tells a story that is relevant, moving, and one that cannot be forgotten.
"The marvelous thing…is that it provides a safe space to examine a scary world. It provides an opening for kids to have the conversations that adults don't want to have."
–Courtney Sale, Seattle Children's Theatre
The Big Ideas
Hearing personal stories are a powerful way to learn about painful historical events.
Remembering family and relationships can help in difficult times.
Learning about your family's history and culture is important.
Recommended for
Ages 10 and up
Content Advisory
This show uses historically accurate language that reflects the reality of the setting of the play (1940s America during WWII), including racial slurs, as well as some content that may be difficult for younger audience members.
Location
Winningstad Theatre, 1111 SW Broadway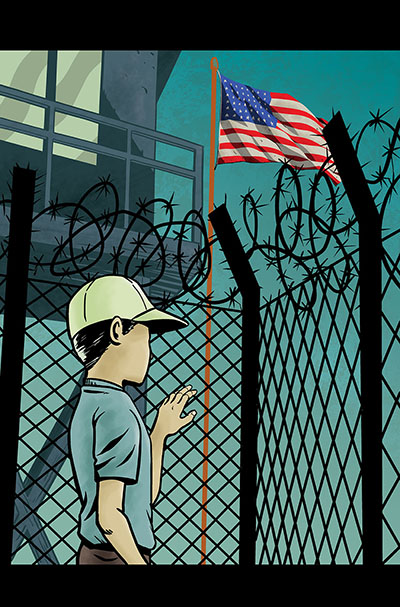 Schedule
February 29–March 22, 2020
Saturdays at 2pm & 5pm
Sundays at 11am & 2pm
Runtime: 60 minutes
Enjoy discounted tickets and additional benefits by becoming a season subscriber!