An international collaboration with Visible Fictions in Scotland, UK
By Robert Forrest, original director–Douglas Irvine
Jason's uncle isn't exactly lovable…he's murdered his brother (the king), stolen the crown, and torments his subjects. But Jason is ready to shake things up! He wants to reclaim the throne and be a better ruler, but to do so he and his crew (The Argonauts!) must first sail to the ends of the earth and capture the Golden Fleece. Two actors take on dozens of roles armed with a cartload of wooden swords, silly hats, and lots of action figures. Get ready for a quirky and hilarious retelling of this classic tale!
The Big Ideas
Be strong and resilient to reach your goals.
It's important to know history.
Kindness and empathy go far in leadership.
Recommended for grades 3-8
Runtime: 60 minutes with no intermission.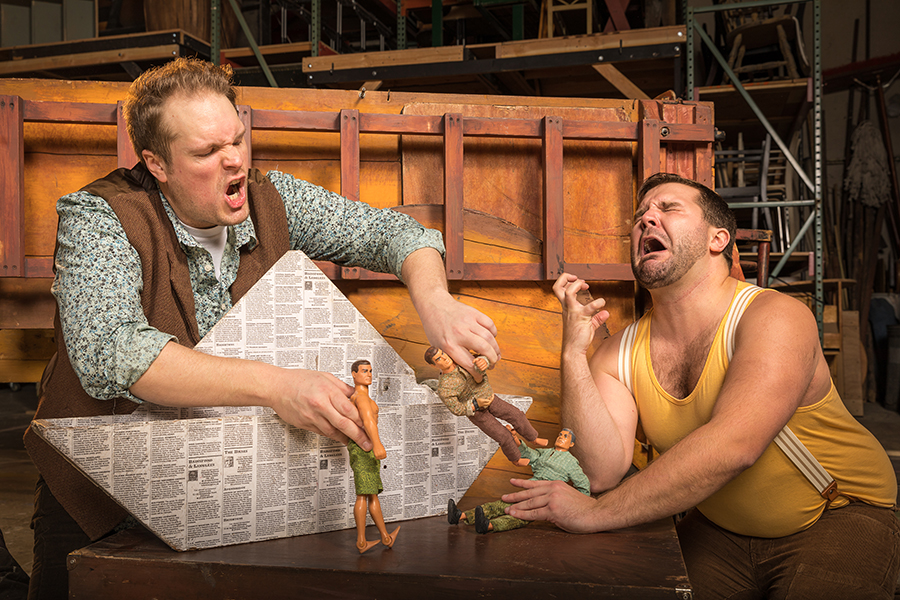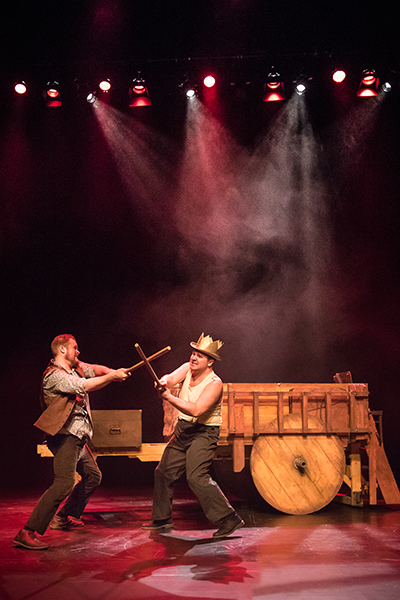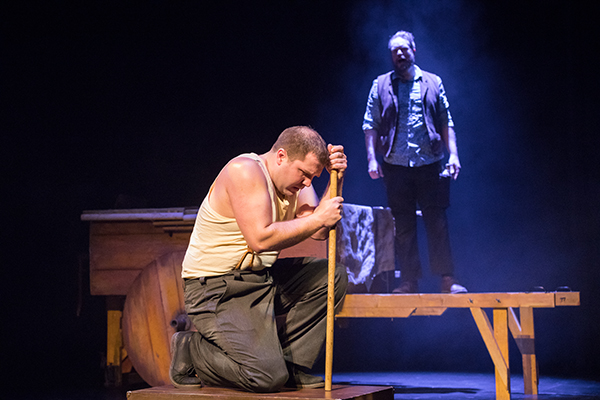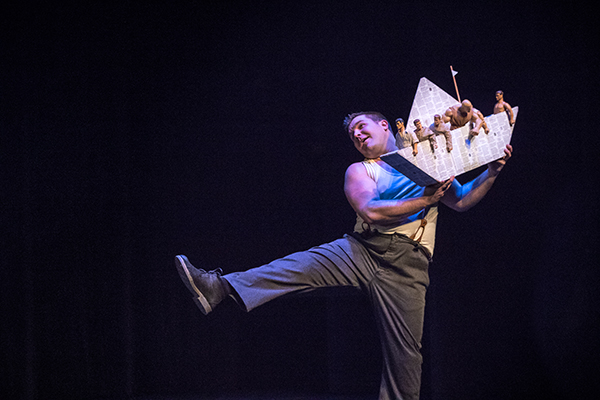 SCHEDULE
April 23-May 17
Performances
Tuesdays, Thursdays, and Fridays
9:45am & 11:45am
ASL Interpreted Performance: Thursday, 5/2, at 11:45am
Ticket Prices
$7.75
Balance Due: 3/1/19
Resources
Funding Assistance and Ticket to Read
Funding assistance applications for the 2018-2019 season are available now. Schools with 70+% free and reduce lunch participation may apply.
Ticket to Read is a program linking literacy to live theater by providing students from low-income schools with a free theater ticket and a companion book to take home. Learn more!